"Humanity is one body, the whole of life being one in its source and in its goal. It's beginning and it's end. No scientist will deny this. And if part of the body is in pain, sooner or later the whole body is affected: if our finger aches, our body is not free from pain. Thus no nations, race, or community can be considered as a separate part of humanity." – Vol IX p248 The Sufi message
These conversations were happening roughly every two weeks from July 2020 to May 2021 with Farzana Dalila-Boyle.  Farzana is a Conductor in Inayatiyya Healing UK and is also a Retreat Guide, Breathworker and Psychotherapist based in East Sussex.
The conversations are currently on pause and we will place an update here when we have a further date.
Inayatiyya Healing welcomes people of all colours, ancestries, ethnicities, cultures, genders, sexual orientations, abilities, financial conditions, and religious and wisdom traditions. Please come and share your thoughts, ideas and experiences on this very topical and sensitive global issue.
We affirm the oneness of humanity and of all beings. Toward our embodiment of this fundamental unity, we dedicate ourselves to the healing of the wounds in our shared humanity and to the fearless inquiry that this requires of us. We affirm this statement as being in deep alignment with our ideals of a living spiritual transformation.
Good News The Petitions Committee (the group of MPs that oversees petition.parliament.uk) will hear from petition creators and other activists and experts at a "testimony session" on black history and cultural diversity. This session is a result of the petition you signed and others calling for changes to the program that have received hundreds of thousands of signatures. 
RESOURCES
Resources for March
Prayer in Action – Water
Wisdom Spring, Inc.
This is a non-profit organization, which uplifts, honors and preserves the wisdom of indigenous cultures through programs of education, travel, cultural, community and scientific exchange.http://www.sobonfu.com/about-wisdom-spring-non-profit/
Charity: Water
This is a non-profit organization on a mission to bring clean and safe drinking water to every person on the planet. http://cwtr.org/2kpkwsz
We use 100% of all public donations to fund clean water projects, and we prove each one using photos and GPS coordinates on Google Maps https://www.youtube.com/user/charitywater/about

Healing Power of Music - Mahalia Jackson
https://www.youtube.com/watch?v=7o7GnV30kJA&feature=youtu.be
Mahalia Jackson born Mahala Jackson; (October 26, 1911 – January 27, 1972), was an American gospel singer, widely considered one of the most influential vocalists of the 20th century. With a career spanning 40 years, Jackson was integral to the development and spread of gospel blues in black churches throughout the U.S. During a time when racial segregation was pervasive in American society, she met considerable and unexpected success in a recording career, selling an estimated 22 million records and performing in front of integrated and secular audiences in concert halls around the world. The granddaughter of slaves, Jackson was born and raised in poverty in New Orleans. She found a home in her church, leading to a lifelong dedication and singular purpose to deliver God's word through song. 

From Richard Rorh – Meditation 
Prayer for our Community
Loving God, you fill all things with a fullness and hope that we can never comprehend. Thank you for leading us into a time where more of reality is being unveiled for us all to see. We pray that you will take away our natural temptation for cynicism, denial, fear and despair. Help us have the courage to awaken to greater truth, greater humility, and greater care for one another. May we place our hope in what matters and what lasts, trusting in your eternal presence and love. Listen to our hearts' longings for the healing of our suffering world. Please add your own intentions … Knowing, good God, you are hearing us better than we are speaking, we offer these prayers in all the holy names of God. Amen.
Human Zoo
Sixty years ago, Belgium staged the opening of the 1958 world fair, a glittering 200-day a live display of black men, women and children in "native conditions" laid on for the education and amusement of white Europeans.
It was the world's last Human Zoo
https://www.theguardian.com/world/2018/apr/16/belgium-comes-to-terms-with-human-zoos-of-its-colonial-past

February – Actions
103 things White people can do for Racial Justice
Suggestions for February Discussions
We will start working on the Workbook of Dr Joy Degruy - Be the Healing 
Post Traumatic Slave Syndrome - The Study Guide - Joy DeGruy Publications, Inc

Interview with Rosa Parks: 
The website that the quote came from is the Centre for Action and Contemplation 
Our vision for Transformed Engagement with the World 

Scotland has officially created a tartan to honour its Muslim citizens:


Blue: Scottish Flag

Green: Islam

5 white lines: the 5 pillars of Islam

6 gold lines: the 6 articles of faith

Black square: the Kaaba
http://www.islamictartan.com/index.php


Five projects shining a light on black culture in the UK
The Peace Mantra:
Peace in my Heart
Peace in this Place
Peace in our Land
And throughout the World
Peace
Website: https://peacefoundation.org.uk/
Facebook pages relevant to our group:
1) The Peace Mantra Foundation 
2) The Peace Mantra: Supporting Racial Equality 
Suggestions for January discussions:
Film: Harriet 
Based on the thrilling and inspirational life of an iconic American freedom fighter, HARRIET tells the extraordinary tale of Harriet Tubman's escape from slavery and transformation into one of America's greatest heroes. Her courage, ingenuity, and tenacity freed hundreds of slaves.
Youtube:
Beautiful Film - based on a true story: Missing and Murdered: America's Forgotten native girls
A United Kingdom - Netflix - YouTube 
https://www.bbc.co.uk/programmes/w3ct17xh
Dr Joy DeGruy, Post Traumatic Slave Syndrome Dr. Joy DeGruy Leary: Post Traumatic Slave Disorder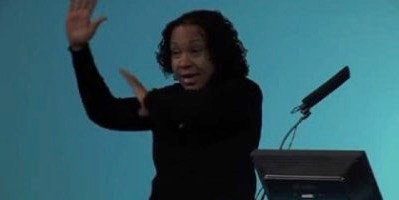 Movies:
13th. Ana DuVernay's Movie Now Provided Free by Netflix via Youtube

 

I Am Not Your Negro (Netflix)

Just Mercy (Multiple Platforms)

Do the Right Thing (Multiple Platforms)

If Beale St Could Talk (Hulu; Multiple Platforms)

The Hate U Give (Multiple Platforms; Free in June)

Get Out (Multiple Platforms)

Selma (Multiple Platforms; Free in June)
Press:
Very moving Speech of Joe Biden 
https://www.theguardian.com/us-news/2020/nov/07/cnn-van-jones-tears-joe-biden-victory
Racism in the met police
https://www.theguardian.com/uk-news/2020/nov/13/met-police-told-40-of-recruits-must-be-from-bame-backgrounds
Television:
Those working on this effort within Inayatiyya Healing recommend the following resources. 
Websites:
Articles:
Books:
There are many books to read! See here for a list of Black Owned Independent Bookstores from which to order your books.
Book: Why I'm No Longer Talking to White People About Race by Reni Eddo-Lodge

Waking up White by Debbie Campbell (if you don't see color)

Mindful of Race by Ruth King

White Fragility by Robin DiAngelo

Just Mercy by Bryan Stevenson

The New Jim Crow by Michelle Alexander

Blood Done Sign My Name by Timothy Tyson

How to Be an Anti-Racist by Ibram X Kendi

My Grandmother's Hands by Resmaa Menachem

Biased by Jennifer L. Eberhardt

The Autobiography of Malcolm X as told to Alex Haley

The Fire Next Time by James Baldwin

The Fire Thus Time by Jesmyn Ward

Radical Dharma: Talking Race, Love, and Liberation by Rev. Angel Kyodo Williams, Lama Rod Owens, Jasmine Syedullah

Stamped from the Beginning by Ibram X. Kendi

A People's History of the United States by Howard Zinn

So You Want to Talk About Race by Ijeoma Oluo

The Condemnation of Blackness by Khalil Gibran Muhammad

Lies My Teacher Told Me by James W. Loewen

The Warmth of Other Suns by Isabel Wilkerson

Between the World and Me by Ta-Nehisi Coates

The Autobiography of Malcolm X as told to Alex Haley

From Here to Equality: Reparations for Black Americans in the Twenty-First Century by William Darity
Organizations:
This event will be run by Zoom conference facility.  If you are interested in attending, please contact info@ihuk.org for the link.